Our mission is to provide fun and entertainment through the provision of high quality, affordable attractions backed up by superior customer service.
The Interlink Group was founded in 1982 by John Hudd with the specific purpose of designing and manufacturing a range of high quality, affordable, water based attractions for installation in theme, amusement and water parks.
With offices in France and in the UK, all design and manufacturing work is carried out in-house and the company has developed a variety of water rides to suit a wide range of requirements – and budgets – such as the Rapid River, Shoot-the-Chute, Super Flume, and Panoramic Tower. Interlink carries out all aspects of ride design and installation.
Interlink has been involved in numerous projects around the world since it was founded and continues to be a leading supplier to a wide range of venues.
Our vision
Interlink vision was and remains, two-fold - to design and manufacture exciting and entertaining major attractions for all types and size of park while at the same time being able to adapt these to specific customer requirements and budgets. Many examples of how Interlink has successfully applied this ideology can be found in operation throughout the world and it is a way of thinking that has proved a winning formula time and time again in what is today an increasingly competitive marketplace.
Manufacture and installation
Interlink has manufacturing facilities in France and the UK for all aspects of production, including steelwork, GRP and electrical work. We also have specialised installation teams for all the different attractions we produce.
Interlink Head Office
Commercial & Marketing Assistant
---
HAPPY RIDERS
INTERLINK IS REALLY HAPPY TO MAKE YOU HAPPY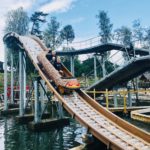 "One of our favourites was the Flume Ride, which we went on several times and was an attraction that really suited both a 3 year old, 9 year old and adult."
Silverforsen Log Flume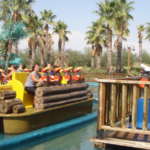 "The best attraction and the one in which we have the best time is that of the Yogi Bear, it is where we are ourselves and we could ride 100 times in a row without problem."
Yogi Bear Water Battle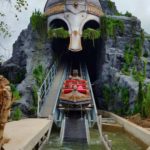 "Viking Voyage is a great log flume. Probably one of the best I've been on. I've been to Disney World and other big parks, it's certainly not what you'd expect in Ireland."
Viking Voyage Superflume